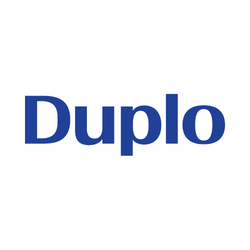 Duplo USA Corporation, Santa Ana, California, provider of innovative print finishing solutions, announced it will showcase equipment at the upcoming UPS Store Convention, Franchise Services Vendor Show and Minuteman Press World Expo in July.
At the UPS Store Convention 2022, the Duplo team will be inside the Ricoh booth #209 demonstrating the DC-618 Slitter/Cutter/Creaser. The convention will bring UPS franchisees together on July 14 at the Charlotte Convention Center in North Carolina.
The Duplo booth at the Franchise Services International Vendor Show 2022 will feature automated finishing and diecutting equipment. The DC-618 Slitter/Cutter/Creaser, DPC-400 Digital Die Cutter, and DPC-2024 Digital Die Cutter will be on display. Franchise owners from Sir Speedy, PIP, Signal Graphics and MultiCopy are set to attend July 20-22 at the JW Marriott Tampa Water Street in Florida.
At the Minuteman Press World Expo 2022, attendees will have the opportunity to see the mid-range DC-648 Slitter/Cutter/Creaser, the B2 format DPC-600 Digital Die Cutter, and the versatile DPC-2024 Digital Die Cutter in the Duplo booth. Minuteman Press owners from around the world will gather July 27-30 at the Hyatt Regency Dallas in Texas. To see Duplo's complete list of upcoming events, visit www.duplousa.com/events.