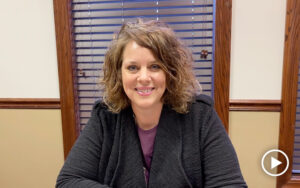 Hi, all! Can you believe we are already nearing the end of February? We've had a busy start to the year, and I hope all of you have, too.
Here at the PostPress offices, we've been working hard on the upcoming issue of the magazine. We're focusing on the outlook for 2020, with an economic update from the Printing Industries Association, a look ahead at drupa, and an article on how offset bindery equipment is adjusting through automation to meet changing shop needs. There's a lot of optimism right now, and we're excited to ride that wave. But, there are questions, too. Consumers are obsessed with sustainability these days – we're getting questions about whether or not print finishing techniques like foil stamping or UV coating are recyclable, and I'm sure you are, too. So, we're adding a Sustainability column to the magazine this year – hopefully, that will help you to answer questions from your customers and prospects.
Another way to learn more about the sustainability and recyclability issues facing those who work in the print finishing arena is to attend the FSEA IADD Joint Conference. It will be held at the end of April in Indianapolis. SGIA's Gary Jones will be there to lead a keynote discussion about what is happening and how the print industry can respond. Gary is the director of EHS for SGIA, and he has long been an expert on this topic – he's going to be an amazing resource for those attending the conference.
In this issue of the ENews, we're tackling another issue that hits home – security printing. Holograms are hot as brand owners are stepping up their game to stump counterfeiters. Be sure to click through to learn more about the latest developments. We also are featuring a fun story on a cannabis cigarette package from Studio on Fire. Ben has really specialized in this emerging market, and he's doing gorgeous work.
That's it for me today. I'll be chatting with you all again next month. In the meantime, have a great week, everyone!