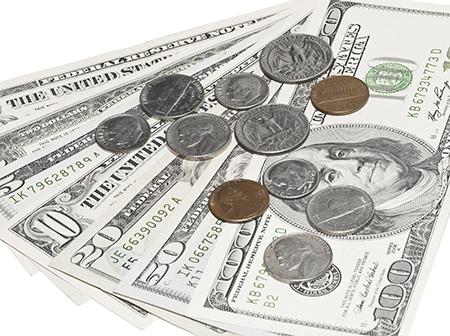 by Jeff Peterson, Foil & Specialty Effects Association
The US economy continues to improve, however slowly, creating opportunities for businesses prepared to move ahead. With continued economic improvement and an industry outlook that looks positive, businesses should begin to invest dollars into areas that can help save costs in the long run. Investing smart dollars into new equipment, processes and/or technology can be a very wise way to spend. Here are a few ways to put money back into your business.
1. Invest in Updated Equipment.
Run an analysis on what new or almost-new equipment can do to increase overall production output and reduce scrap and rejects, both potential sources of savings. You may be surprised at the savings available through the use of updated technology with all types of finishing/bindery equipment, whether a diecutter, folder-gluer, foil stamper, perfect binder, etc. Call fellow FSEA or BIA members who have purchased the type of equipment you are considering and find out first-hand the output and savings those members are seeing with new equipment purchases.
2. Invest in Energy Saving/Green Technology.
There is a great amount of technology available today offering significant energy savings for your facility – some more expensive than others. One huge potential savings opportunity is available by installing energy-efficient lighting. For large plants, this can be extremely cost effective over time. There are several other smaller adjustments that can be made, such as lighting motion detectors for areas like restrooms, conference space, etc. And, keep in mind that up-to-date equipment will run more efficiently and use less energy as well.
3. Invest in Quality Control Technology.
This somewhat goes along with new equipment, but in many cases, specific quality control/inspection equipment can be added to existing equipment, including folder-gluers, diecutters, folders, perfect binders and more. This can be a fairly small investment with large returns, decreasing manual labor costs and ensuring better quality control of the finished product – a wise addition to certain types of finishing/bindery equipment. Quality control technology also ensures that run errors are caught early in the production process, saving cost by reducing waste.
4. Invest in Inventory Management.
Having an efficient inventory control system is vital to any type of operation, especially manufacturing. Although most finishers or binders do not have as much inventory as other types of businesses, what they do have is important to control. This can include any paper stock kept on hand, hot stamping foil, glue/adhesives, wire, coil, etc. It is important to control inventory from both sides. Costs increase if you run out of inventory of a certain item and production comes to a halt, and costs increase if too much of a certain item sits in storage for weeks without being used. This seems simple, but investing in the right software or potentially even a consultant to help control inventory can pay off in a short period of time.
5. Invest in People.
I saved this one for last, but it certainly is not the least important of the five ways to invest in your business. Employees are the heart and soul of every operation, and it is important to make sure you have provided for them, especially those you know are the most productive staff members. This does not always mean a higher salary. You may be surprised to find people are motivated by other things, such as recognition for a job well done (this may be a small bonus or some type of an award), additional vacation time or even a title change. Invest in your team – that will pay you back many times in overall productivity and facility culture.
Jeff Peterson is executive director of the Foil & Specialty Effects Association (FSEA) and editor-in-chief of PostPress. An industry veteran with deep roots in the printing industry, Peterson can be reached at [email protected].