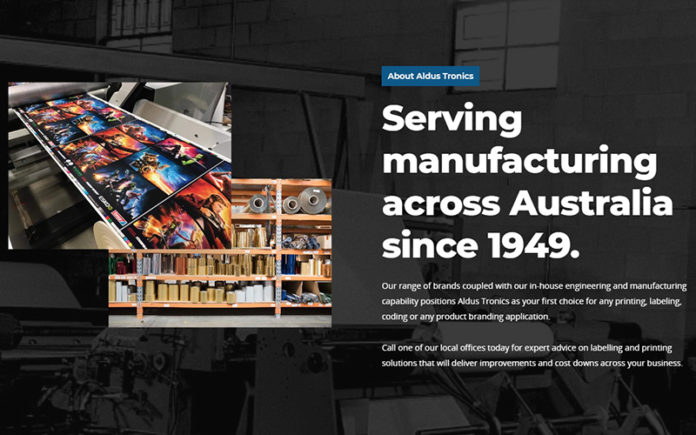 Aldus Tronics, Sydney, Australia, a supplier of Tronics labeling, Videojet coding, marking and graphics machines, has announced that Aldus Pty Limited has acquired the business of API Foils Europe (excluding its Dutch and Asian subsidiaries), creating a new company called API Foilmakers Limited.
The new company will be led by Will Oldham, who was managing director between 2012 and 2015, and key members of the existing senior management team.
Oldham commented: "I am delighted to be back leading the API's European Foil business, which has been at the forefront of quality graphic stamping foils for many years. Joining the Aldus Group will give our team the financial strength and support to ensure that we can continue to deliver the highest quality product to our customers across Europe and the world. We are particularly pleased to be restarting the Scottish manufacturing facility and ensuring the continuing operation of our distribution hubs across Europe, delivering 160 jobs, including more than 100 in Scotland."
Frank Floriano, Aldus CEO, added, "API has long been viewed as a market leader in high quality foils."
For more information, visit www.aldustronics.com.au.