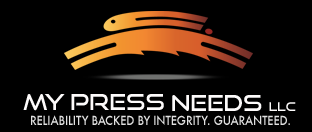 My Press Needs (MPN), Tampa, Florida, a provider of clamshell presses, and consulting and training on diecutting processes, and Manroland Sheetfed North America, Westmont, Illinois, a producer of sheetfed offset printing presses, have announced a new sales and marketing partnership.
Effective immediately, Manroland Sheetfed North America will represent MPN's Crest™ Clamshell product line throughout the US, Canada and Mexico, with exclusivity in the packaging, corrugated, publishing, commercial printing and point of purchase display/retail graphics markets.
For more information, visit mypressneeds.com.