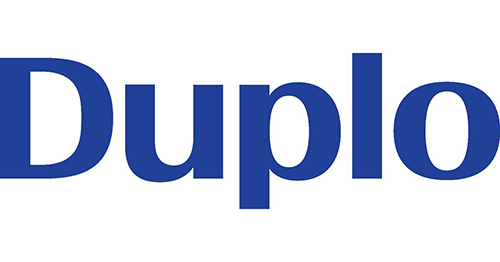 Duplo USA Corporation, a leading provider of innovative print finishing based in Santa Ana, California, is preparing to exhibit at live events in 2021 for the first time since the COVID-19 pandemic shutdown. The company will be present to meet with attendees at three events in the summer months, including the Inkjet Summit, Franchise Services International Vendor Show and the Alphagraphics Technology Expo.
"We're excited to return to events with a number of new offerings. These include our newest addition to our industry-leading DC line, the all-new DC-648 Slitter/Cutter/Creaser, the DF-1300L long paper folder, and the latest addition to our DPC line, the DPC-600 Digital Die Cutter," said Rick Salinas, vice president of marketing at Duplo USA. "We continue our tradition of offering cutting-edge products that offer cost-saving automation with industry-changing innovations in the on-demand print and packaging markets."
Duplo will be participating at this year's Inkjet Summit scheduled for July 26-28 at the Hyatt Lost Pines in Austin, Texas. The all-inclusive experience for business executives offers strategic-level insights on the current and future production of inkjet printing technology, software, and solutions.
At the Franchise Services International Vendor Show, the DPC-400 Digital Die Cutter, DC-618 Slitter/Cutter/Creaser, DFL-500 Dry Coat/Foil/Laminator and the DF-1300L Air Suction Folder will be running demonstrations with a wide variety of applications in booth 411. Franchise owners from Sir Speedy, PIP, Signal Graphics and MultiCopy are set to attend the event July 28-30 at Caesars Palace in Las Vegas, Nevada.
The week after that show, the DPC-400 and DC-618 will be on the floor in booth 322 for franchisees during the AlphaGraphics Technology Expo. The expo is scheduled to take place Aug. 5-6 at the Town & Country Convention Center in San Diego, California.
For more information, visit www.duplousa.com.