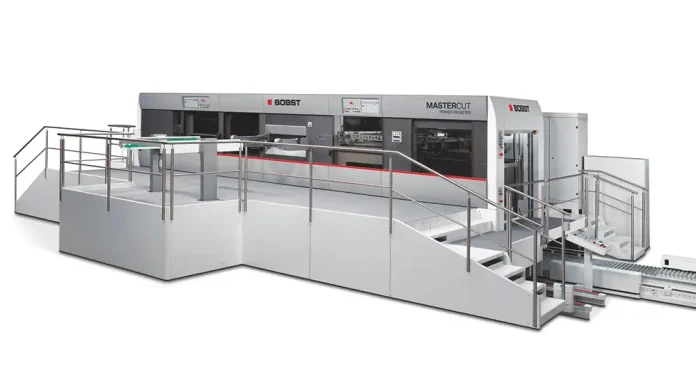 Ever since the SP 102-CE Autoplaten® stole the show at drupa in 1982, BOBST's flatbed diecutters with cam-driven movement have paved the way for mass production of high-quality consumer goods. This year marks the 40th anniversary of the revolutionary mechanism that made it all possible. This unique mechanism for the cutting station in the Autoplaten® press – which itself was invented by BOBST and launched in 1940 – has been implemented across evolutions of the company's portfolio of flatbed diecutters.
To mark the achievement, BOBST invited a group of long-standing customers to an anniversary celebration in Switzerland, to thank them for their loyalty and commitment. Hosted at the Competence Center in Mex, the visitors were given a presentation of the product line, a tour of the factory and the demonstration of the MASTERCUT 1.65, NOVACUT 106 with ACCUREGISTER and the Digital Inspection Table, before enjoying a celebratory lunch.
To learn more, visit www.bobst.com.