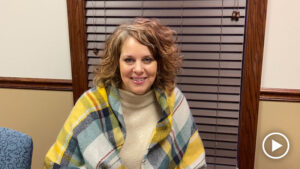 Hey, everyone! Welcome to January and the start of a new year.
I'm Dianna Brodine, the managing editor of PostPress. The team here at PostPress is excited for 2020. It's always fun to start fresh at the beginning of a new year so we've launched a new look for the magazine's digital communications, which you saw as soon as you opened up this email.
We wanted to create something that was easier to read, visually more appealing and still contains links to all the stories and the industry information that you need. So, we hope you'll click through and enjoy the new information that we have for you in this issue of the ENews.
You can click to see which stories were our top five of 2019. Two of our most popular stories feature gorgeous work from print finishers, including the Foil and Specialty Effects Association Gold Leaf Award best of show winner from Baugh Graphic Finishing House and unique packaging for a really hot segment right now – cannabis packaging. Q&As on perfect binding and laminating films helped readers to find answers to common challenges, and we rounded out the top five with an article on automating your operations.
What else is new? Well, we've been working hard on the new issue of the magazine which will include our annual buyers guide that helps readers find the products and services that they need in the print finishing decorating and binding industries. That buyers guide is also online all year long at our website, postpressmag.com.
We're also working on stories that feature new developments in diecutting equipment, and we're launching a new sustainability article that will be in every issue of the magazine in 2020.
So, here we go. We're ready to tackle 2020, and we're excited to see what the new year will bring. Happy New Year, everybody!