By Liz Stevens, writer, PostPress
PostPress recently spoke with four experts to catch up on recent events and developments in the binding and adhesive areas of the industry. We asked Chris Eckhart, Eckhart & Co. Inc.; Mitch Holsborg, C&C Bindery & Packaging; Matt Cassidy, BC Adhesives; and Paul Steinke, Standard Finishing, to share how their businesses have changed throughout the pandemic; to offer advice on what to ask when looking for a perfect binder; to give suggestions for choosing the right adhesives and for dealing with various paper stocks; for thoughts on training or finding operators; and for key takeaways from dealing with supply chain shortage challenges.
Pandemic pivots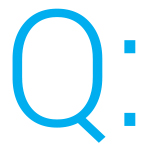 It seems that a lot of trade binders have had to really look at their businesses and figure out the best niches in which to survive and prosper in today's marketplace. How have business models changed due to COVID-19, and how have business operations adjusted to working during a pandemic?
Chris Eckhart, whose Indianapolis, Indiana, company Eckhart & Co., Inc. specializes in mechanical bookbinding, all forms of softcover (adhesive) bookbinding and tangential binding and finishing services, felt that emerging opportunities rather than corporate plans have led to many recent business changes. "I'm not so sure that these changes and new niches are driven by strategic decisions made by management teams," he said. Eckhart pointed out that there now is more automation and technology in bookbinding and finishing equipment to maximize efficiency and reduce labor requirements. But the equipment is expensive and capital resources are finite, so businesses are selective about the equipment and technology they invest in, and that investment then drives a company's focus and niche. "Bottom line," he said, "these niches have been driven by the equipment, automation and technology that are available. The reality of it is either you have this automation and technology, and you can compete, or you don't have it and you can't compete."
Mitch Holsborg, president of C&C Bindery and Packaging of Farmingdale, New York, echoed Eckhart's assessment. "Technology has been one of the most important parts of pivoting," said Holsborg. C&C has diecutting, mounting, coating services and foil stamping in addition to bookbinding, and the company leaned on those parts of its business model while the demand for commercial work was weak. "Then we pivoted once again and used a lot of our capabilities to make bookbinding more profitable through value-adds," he said. C&C began specializing in perfect binding and Wire-O during the pandemic instead of saddlestitching, folding and cutting. "We tried to use a value-add to attract more work," Holsborg continued. With our ability to foil stamp on covers and to do film lamination, spot UV on covers and inside pages, we began doing something that nobody else was doing at the time."
From his perspective at BC Adhesives, an adhesive distributor in Franklin, Wisconsin, Matt Cassidy, territory manager, saw the same kind of change in his customers' businesses and believes smaller runs of digital print work make sense to keep in-house: "I think they are realizing that this technology is out there and that they need to jump in and be competitive with it." He also has seen expansion in the adhesive-specific work done by customers. "My binders that used to only do EVA," he said, "are starting to invest in some PUR capability. Some customers are starting to specialize but they are also expanding into more types of work."
Paul Steinke, director of sales, Standard Finishing, Andover, Massachusetts, a North American distributor of print finishing and paper handling solutions, agreed that automation has been a key component in how customers have adjusted their businesses. "Automation has been important to some of the prospects looking at our equipment, and some of our trade binder customers are changing their business into quick turnaround service organizations," he said. He noted that some customers could not make capital investments during the pandemic and that they therefore had to rely on trade binders for quick finishing to keep customers satisfied. "Even prior to the COVID-19 pandemic," he went on, "perfect binding was relatively strong, but in the last 12 months, we were surprised at how much the book publishing market grew. Some said, 'Oh, everybody is staying at home and reading,' but it still is amazing how much demand has gone up. Overall, addressing labor challenges and automation are important factors since they can make businesses more efficient."
Binding equipment, adhesives and paper stocks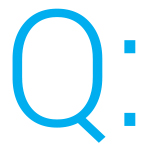 What questions should one ask when looking for a new or used perfect binder?
Paul Steinke advised that the first consideration should be the type of work to be produced, whether it will be very short-run, quick turnaround work or longer-run jobs with a longer timetable. "That's very important to look at," Steinke said, "because the decision to go with full automation or semi-full automation is affected by your type of work. Secondly, it is important to look at the types of paper stocks and substrates you use; those affect the type of binder as well as the type of adhesives you should use." Steinke also recommended taking a close look at the binder's construction. "In perfect binding, the milling process for spine preparation can be very rugged," he said, "so you have to make sure that the equipment is very well built, and that the maker has a good reputation for reliability and construction."
Chris Eckhart seconded Steinke's advice, based on a recent binder purchase for his own company. "We understood what kind of jobs we planned to run," he said, "knowing that if you run 500 books, then you want one binder, but if you consistently run 5,000 or 10,000 or more, then you want another kind of binder." Eckhart's market was book manufacturing and so he chose a binder with gathering pockets and a high feed volume suitable for large book runs.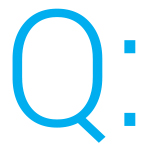 What factors are important in choosing the correct adhesives? 
"This is a pretty in-depth question," said Cassidy. "There are a lot of different glues out there in the bookbinding world. It's not just 'here's our one spine glue and here's our one side glue.' To start, you need to look at what type of books you are making – hardcover, soft cover, lay-flat books – and second, what type of equipment you have." The type of equipment can dictate which adhesive is required. "Then," said Cassidy, "it is crucial to consider what types of stocks will be run most of the time, and the likely run speeds. Those are probably the two most critical things for us as we talk to prospective customers." And, said Cassidy, the quality of the books influences the adhesive choice. A provider of low-cost books will choose different adhesives than a maker of specialty or other high-end books. 
Cassidy also weighed in on working with recycled stocks. "It can be difficult to get good adhesion with recycled papers," he said. "There's just not a lot of fiber in those papers. The remedy is not necessarily the glue to use; a lot of the solution lies in doing good spine prep – how you are building that book. That's really where all your quality begins." 
"From the equipment standpoint," said Steinke, "we primarily look at two different types of adhesives; it's either EVA, which is multi-purpose for most substrates that have good paper fiber, or it's PUR – polyurethane-reactive adhesive – for the stocks that have a little more challenge, a little less paper fiber." He explained that with recycled stocks, high clay content stocks and enamel stocks, PUR adhesive is more adaptable for producing binding strength. "Over the past few years," he said, "we have seen an increase in PUR requirements in the smaller binding systems whereas, traditionally, PUR has been popular in the large systems for long runs." Now, even single-clamp binders at an entry-level price point are offering PUR. "Some of that is being driven by case binding," Steinke said, "Case binding traditionally has been sewn book lots and then going into a casing-in process. I think with digital printing and the 'I need it now' environment, some of the migration to PUR is because it is less labor-intensive than sewing." 
While these may be the main things causing a switch to PUR adhesive, Steinke noted that it is important to understand the different types of jobs that customers run and their turnaround times, because PUR adhesive requires more curing time to build a strong bond. "You can't PUR-bind a perfect bound book and then immediately put it in a shrink wrap," he said, "It must have access to the air to fully cure. Another thing to take into consideration is that PUR relies on moisture in the paper and moisture in the environment to cure, and this affects the manufacturing process as well. PUR is a more challenging in drier parts of the country and less challenging in humid areas. Though all these things must be taken into account, we are seeing an uptick in the PUR requirements in our perfect binders."
Holsborg added a caveat on choosing and using adhesives. "All of the recent trucking issues – trucks held up in depots and delayed in travel – can lead to problems, especially on quick turnaround jobs," he said. "If you don't allow books to cure long enough and you put them in a truck that travels in a cold environment or goes to an unheated warehouse, books can develop adhesion issues. It could be due to the recycled fiber in the stock or it may be a combination of things, but we have seen a rise in these types of problems." 
Cassidy offered estimates on curing time requirements. "In a perfect world," he said, "you would have a 24-hour wait before you send out a job, and your books would be fully cured. But that is not the world we are living in." He has seen, however, new formulations of PUR adhesives that can set up faster. "Some will start to have a good 50-60% cure after eight hours; others are not getting to that point until 12-14 hours," he noted, while saying PUR is not a panacea. "Some people think PUR is this magic glue that can stick to anything out there," he said. "We see people who are having trouble with EVA who seem to think, 'Okay, I am going to go out and buy a PUR unit and solve all of my problems.' That is not necessarily the case. You still need to do good spine prep; that is the building block for creating the fiber content that allows PUR to create good adhesion."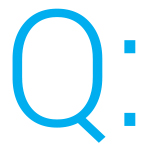 How does the type of paper stock affect gluing, folding and binding in general, and how can problems be resolved?
When it comes to different paper stocks, said Steinke, spine preparation is a key aspect for perfect binding. "You also have to be aware of ink coverage," he said, "because that can affect the actual characteristics of different paper stocks as well." The inkjet printing process can lay down a lot of water-based ink to produce good quality images; this must be considered along with the stocks that are being used. "For perfect binding and some paper stocks, having flexibility to use both types of adhesives is a plus," he added.
Eckhart said about flexibility with EVA and PUR adhesives for variations in paper stock: "My suggestion is to be prepared to deal with it; have equipment that can use different types of glue and have relationships with glue companies that can supply various types of glue."
Holsborg added input about problems with scoring for various paper stocks. "When you have stock with no grain or mixed grain or the wrong grain," Holsborg said, "I find that you really need to die score a lot more covers in order to reduce the amount of cracking." He stated that he also is laminating covers now to solve the cracking problems on the outside on newer stocks and uncoated stocks. "The uncoated stocks are especially a challenge," he said, "because the grain, especially in the past couple of years, seems to pop off the paper. It is not traditional cracking; it is actually flaking, and we end up having to put a matte film on covers in order to solve the issue."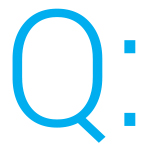 How about some tips for dealing with glues and adhesives on uncoated and coated papers?
When using adhesives on uncoated paper, Cassidy advised running the adhesive a little bit cooler. "This will make it slightly thicker," he said, "and you won't get so much wetting out into the uncoated stocks." And, as opposed to roughing up some stocks to create more fiber, with uncoated papers Cassidy's advice is to not beat the paper up as much. "As far as the type of adhesive to use," said Cassidy, "if you are running uncoated stocks, and you have the flexibility to use either PUR or EVA, people generally use EVA. That's not to say that you can't use PUR, but if you are running more coated stocks, PUR comes in handy because it creates a much stronger bond." For recycled paper stocks, it's back to spine prep, including notching, micro-notching and different tooling in the milling station to expose more fibers.
Holsborg stated that for dealing with adhesion problems on different types of paper stock, his company uses a trial-and-error approach. "We round up all the talent we have here to address the problem; then we take it one step at a time and try different things," he said. "We have developed a system where we will come up with a plan and we will try one thing at a time until something works."
The supply chain quagmire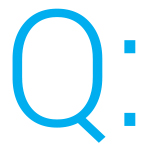 How has the supply chain meltdown affected binders and finishers? How have they adapted to the situation or even found new business opportunities?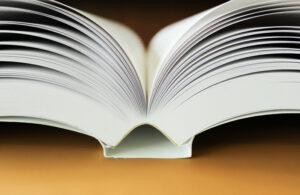 Eckhart shared his experiences as a bookbinder: "We saw books that may have been produced overseas not being printed or bound overseas because of the disruptions in getting materials or books back to the US." He noted that the problems abroad and in the states are likely to continue for quite some time. "Stateside trucking, for instance," he said, "that's just not going to get any better. We've got a high demand for goods, but a shortage of drivers combined with production capacity that is diminishing. These are things that we are just going to have to deal with." Eckhart advised a closer focus on aspects that are within a binder or finisher's control, saying, "We have to become more attuned to our inventory. We have to make sure that we have good, strong relationships with vendors and that our suppliers understand our needs. We are going to have to make sure that we understand our needs and what our usage is over the course of a quarter or a half a year."
"We learned a very important lesson during the beginning of COVID-19," said Holsborg. "We pivoted and made face shields for a couple of months in order to have our factories stay open as essential manufacturers. What I found as a solution to supply chain issues was to buy in scale with other vendors and other customers." Holsborg teamed up with four other similar companies; rather than competing with one another and bidding up prices, they joined forces to buy materials – plastics, foam, elastic – in volume.
Steinke described the supply chain challenges from the perspective of an equipment manufacturer. "We have seen more manufacturing being kept in country," he said. "I think that is a reaction to the increase in demand for binding that we have seen since the pandemic began. Shipping out of the Asia Pacific region is a challenge (Standard Finishing's Horizon equipment is from a Japanese manufacturer), and we saw that impact as early as the third and fourth quarter of 2020 with limited container availability and shipping delays." Steinke's company has had to stretch out its forecasting and be prepared for more delays in receiving inventory. "We typically shift inventory and make sure to supply everything to customers at the very end of our calendar year; I have already been doing that since February of this year," he said. "Those are the kind of things we have been working through, but the silver lining, I think, is that there is more business staying in our country and that is working out for the good of everyone."
Cassidy weighed in as an adhesive distributor. "We have been hit hard from several different aspects," he said, "including the port problems on the West Coast and the extreme weather down in Texas shutting down polymer refineries. I have spent my time making sure we are keeping customers running." Cassidy pointed out that, in this situation, it is beneficial to have a relationship with a distributor. "We can offer a shelf of products that individual manufacturers cannot, offering products from some manufacturers that have remained strong in certain technologies and others that have remained strong in different ones." Cassidy helped some customers test secondary products or test new products to use as alternates. "As Chris Eckhart said, you have got to keep track of your inventories and your usage. With adhesives, that means making sure you are not over-applying and that you don't have any broken seals that are leaking glue. There are lots of moving parts, but this is why you partner with suppliers and why suppliers partner with their customers. When times get difficult, you work together to find the best solutions to keep you going."