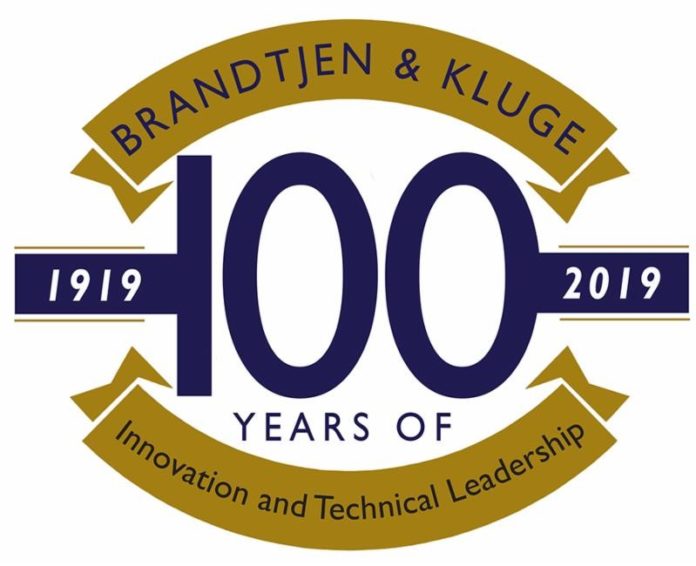 Print finishing equipment manufacturer Brandtjen & Kluge, LLC, St. Croix Falls, Wisconsin, began operation in 1919 in St. Paul, Minnesota, with equipment production in St. Croix Falls since 1978. The company has announced that production of equipment, parts and components is being transferred to Kluge's parent company facility, Mark Andy, in Chesterfield, Missouri.
The production transfer will allow Kluge to leverage the manufacturing strength of its parent company, an iconic brand in the printing and packaging industry that has designed, manufactured and distributed equipment from its manufacturing site in the St. Louis, Missouri, area since 1946. Mark Andy is a manufacturer of narrow- and mid-web printing and finishing equipment, and offers a full lifecycle solution. That expertise now will be added to Kluge's support and customer service capabilities.
Moving forward, when calling for spare parts and service support, Bill Lobert and Kevin Robbins will continue to be on the other end of the line. In addition, the aftermarket parts and service team from Mark Andy will be available to help Kluge customers. This will expand the company's capability to help customers across North America and around the world.
While new communication options will be introduced to Kluge customers soon, customers can continue to contact Kevin Robbins ([email protected]) at 715.483.3265, ext. 230, or Bill Lobert ([email protected]) at 715.483.3265, ext. 229, for parts and service-related inquiries.
For information about Kluge's latest new or remanufactured equipment solutions, Director of Sales Brad Piras ([email protected]) can be reached at 715.483.3265, ext. 222.
For more information, visit www.kluge.biz.