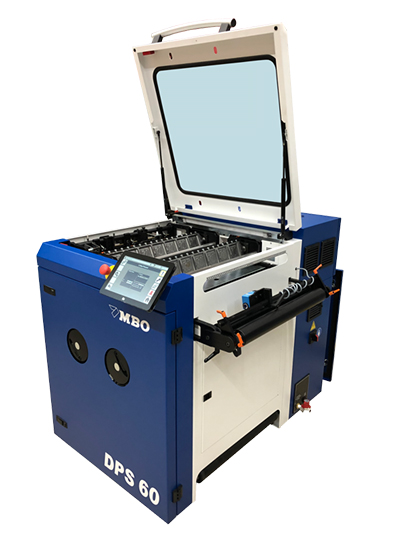 The MBO DPS 60 Dynamic perforating and scoring unit from Marlton, New Jersey-based MBO America, is a modular unit that applies dynamic or static, perf or score patterns, inline or across a web.
Along with such common applications as buck slip tear offs, return slips, coupons, bang tails and T-perfs, the DPS 60 can be used in conjunction with MBO buckle folders and plow tables for scoring, signature folding, direct mail and specialty applications.
Because of its modular design and small footprint, it can be used in nearly any inline or near-line finishing system, or added to an existing web press. Tooling choices together with either a hard anvil or a soft anvil on each cross-cassette position, create options for a wide range of applications.
For more information, visit www.mboamerica.com.