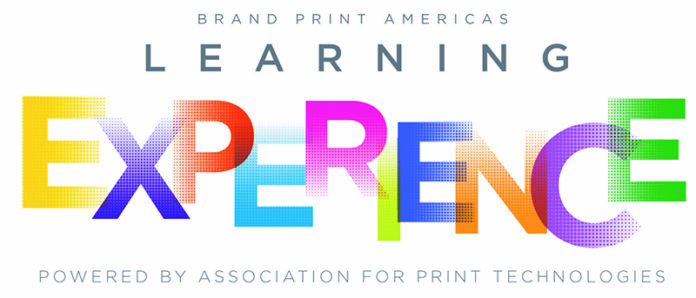 The Association for PRINT Technologies (APTech) has announced that registration is open for the "The Learning Experience" virtual conference on Nov. 12. The conference, which is designed to empower business leaders in the print industry, will take place from 10 a.m. to 2 p.m. The event is free to members and $79 for nonmembers.
The event will cover new tools to help businesses thrive, including how to:
Use emerging technologies to differentiate your business
Improve brand color consistency on-screen using AI-based solutions
Promote and sell added-value embellishments for print.
Session topics include:
Emerging Technologies – Differentiation is Returning
Promoting and Selling Added-Value Embellishments for Print
Ensuring Brand Color Accuracy On-Screen: An AI-Based Solution
Increase Productivity, Reduce Costs and Wow Your Brand Partners with PQX!
New Directions in Expanded Gamut Color & Print Embellishments
Waking Up Your Wide-Format WOW Factor!
The full line-up of events can be found at https://www.bigmarker.com/series/learning-experience-2020/series_summit?utm_bmcr_source=PR.
"We know that business leaders still need to focus on new opportunities in emerging markets as well as design trends to help produce clear business results," said Thayer Long, president of APTech. "That is why we created The Learning Experience, to help businesses get the edge they need to truly propel their business forward."
To learn about becoming an APTech member to attend "The Learning Experience" and other seminars, events and lectures for free, as well as access the entire library of APTech content, contact [email protected].
For questions about the event, please contact [email protected].