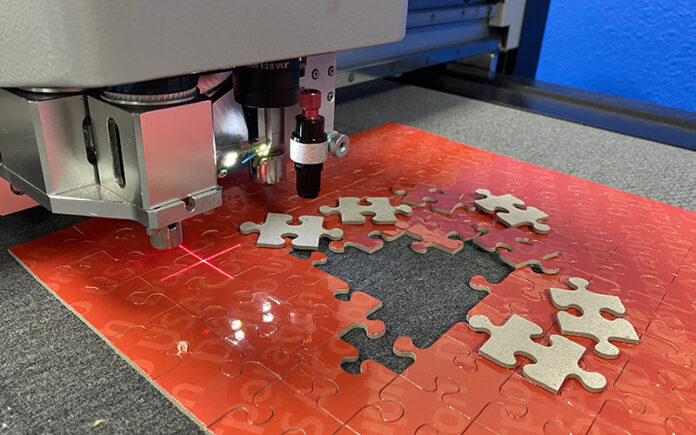 Duplo USA Corporation, Santa Ana, California, has introduced the DocuCutter DPC-600 Digital Die Cutter. The product is designed for producing short-run packaging, pocket folders, foam board displays, face shields and more.
Featuring smart technology without any physical dies required, it handles large media up to 23" x 31" and can cut, kiss cut, score and perforate in one pass. It comes standard with press cut, active and drag knives, as well as scoring and perforation wheels to process paper, PET plastics, adhesive stock, corrugated, chip and foam boards up to 6 mm.
For more information, visit www.duplousa.com.