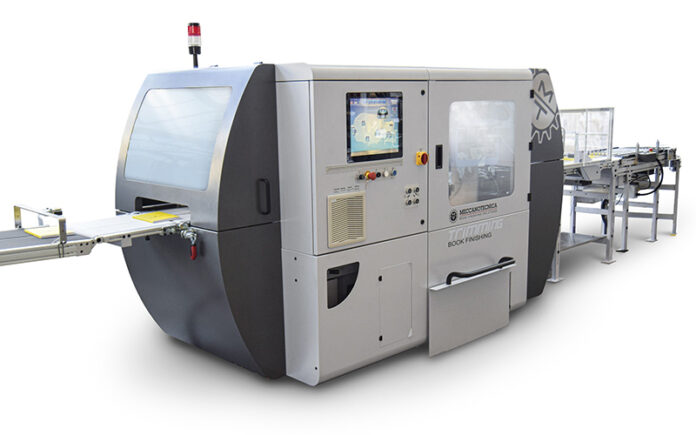 Meccanotecnica, Torre De'Roveri, Italy, has announced an automatic three-knife trimmer for digital printing. It performs fully variable changeovers to produce books in shot runs down to one copy even with flaps.
The third generation of Meccanotecnica's three-knife trimmer is the result of the intense R&D investments aimed to improve its precision, reliability and efficiency.
For more information, visit www.meccanotecnicagroup.com.