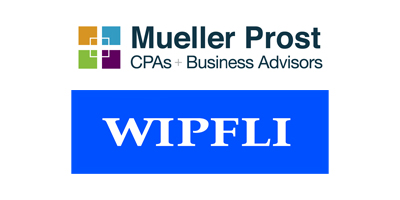 Mueller Prost, St. Louis, Missouri, has joined forces with national accounting firm Wipfli LLP. With Mueller Prost having served more than 4,300 clients across the United States and Wipfli LLP being a top 20 firm, Mueller Prost hopes to amplify the company's vision of bringing solutions to midsized entrepreneurs and business owners with their joining to Wipfli.
The two teams hope to capitalize on service synergies, including health care reimbursement and specialty tax services, while also deepening their industry specialization with complimentary niche industry concentrations. With the already strong alignment that Mueller Prost has with Allinial Global, all companies hope to fit together while providing their customers with the best service possible.
For more information, visit www.muellerprost.com.