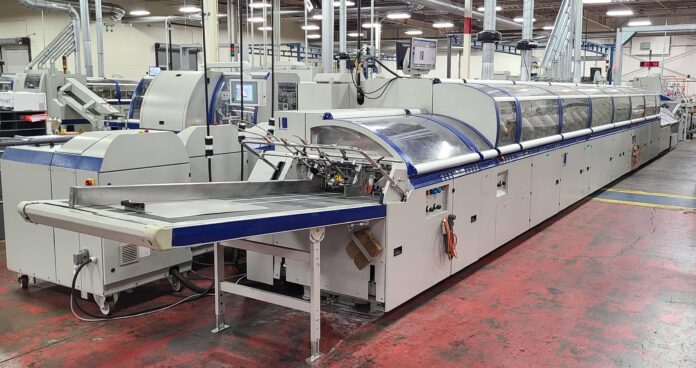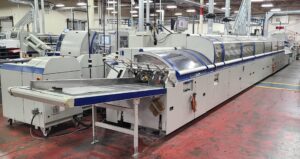 Print Finishing Partners has successfully finished a Kolbus Publica high-speed perfect binding line installation at Freeport Press, Ohio.
This 2014  perfect binding line can produce up to 18.000c/h. Freeport knew that very well prior to  purchasing the line from PFP since the company has almost the exact same line and vintage already in place. The Kolbus KM 412 binder is one of the most capable binders on the market when it comes to high-speed output while maintaining quality. This one came with options like bundle loaders, signature recognition system, two-shot EVA and PUR. Freeport also ordered a new palletizer from Kolbus.
Freeport has chosen PFP, one of the North American leaders for used Kolbus and Muller Martini soft and hardcover equipment as its partner for this project.