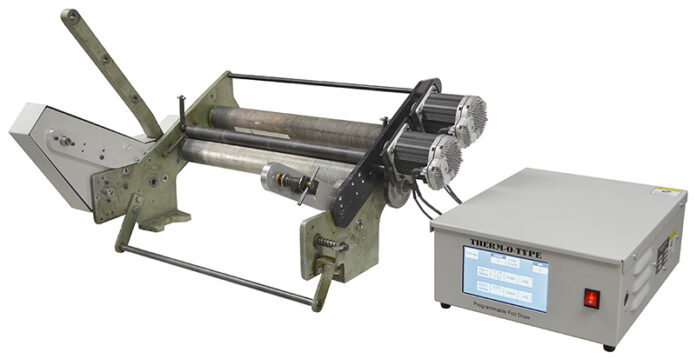 A Programmable Foil Draw retrofit for customers operating Kluge EHD presses now is available from digital finishing solutions provider THERM-O-TYPE, Nokomis, Florida.
The Programmable Foil Draw includes a full color touchscreen interface, Windows-based computer core and provisions for one or two programmable foil draws powered by high torque servo motors.
Software features include up to two independently adjustable foil draws with the ability to program multiple short/long foil draws to minimize foil waste, foil "index" and variable length "jog" functions, foil draw length calibration and adjustable foil draw speed. Sheet counter and impressions per hour information also can be displayed while the press is running.
For more information, visit www.thermotype.com.