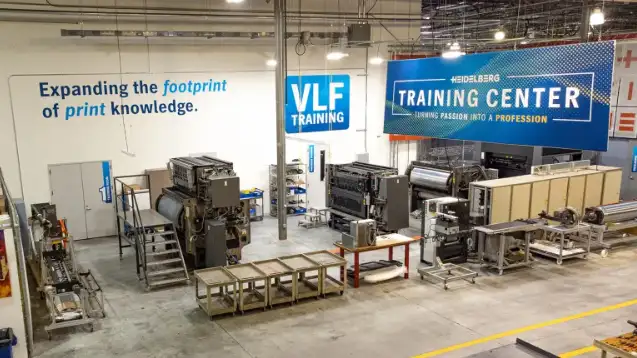 Heidelberg USA has restructured its Print Media Center with a strong focus on training programs designed to build and grow the skills of current and future operators and print industry professionals. The newly named Print Media Performance & Training Center, located in Kennesaw, Georgia, launched this summer. This comes as the US Bureau of Labor Statistics cites that print operator positions are declining at a rate of 13% annually – equating to roughly 20,000 people leaving their jobs over the next four years.
At first, classes will focus on what Heidelberg has deemed industry "critical" topics such as:
Print Fundamentals: Basic Ink & Water Balance
Specialized Sheetfed Feeder Training for New Operators
UV Printing including Coating Applications and Special Effect
Print Troubleshooting
Commercial Folding Basics: Folder Operation and Slit/Score/Perforation
Introduction to Die Cutting
Introduction to Folding and Gluing
Looking at training as an industry critical need, Heidelberg will offer most of the classes in the Performance & Training Center to participants for free, recognizing there is a cost to the customer for travel expenses. Classes will be a combination of theoretical and hands-on equipment training.
To learn more, visit https://news.heidelbergusa.com/pmc-training/.