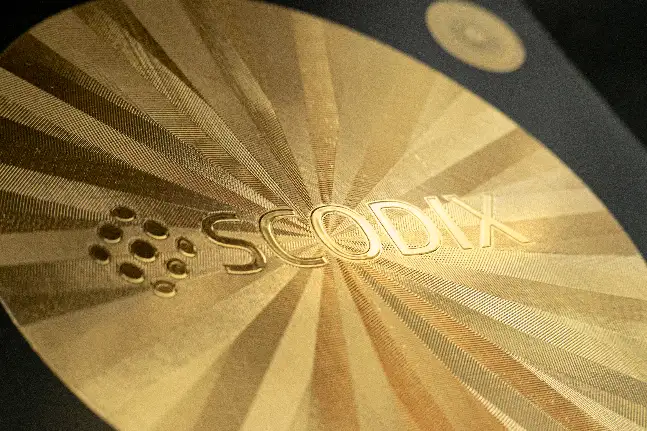 Scodix, based in Scodix, Israel, announced the commercial launch of the next generation of its Ultra Digital Enhancement Press series, the Scodix Ultra 6000 powered by SHD (Smart High Definition). This technology builds upon the success of the Scodix Ultra 6000 and is directly targeted at the packaging sector and high-definition printers, offering a new embellishment application as well as economic and sustainability benefits.
Scodix Smart High Definition is algorithm-controlled digital printing that achieves high accuracy and quality precision of complicated detailing for foiling and spot embellishments. It gives the clarity and definition to foiling suitable for the beauty, healthcare, chocolate and spirits packaging markets. Scodix Foil™ is also enhanced by SHD with precision and accuracy to achieve fine delicate details in designs and in micro fonts, offering customers increased flexibility and greater choice as to how they create impact for their brand personas.
To learn more, visit www.scodix.com.