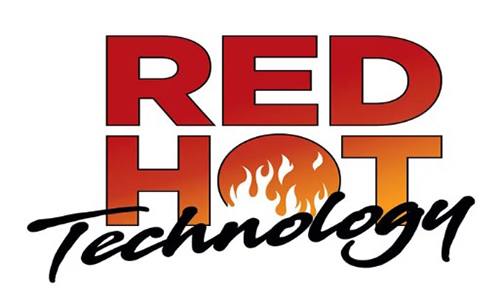 APTech, Reston, Virginia, has announced the return of the RED HOT Technology Recognition Program to take place Oct. 3-5 at PRINT 19 in Chicago's McCormick Place North, showcasing exhibitors' newest products or services on the event floor.
"Sales opportunities and the collaboration that leads to growth go to the risk-takers, disruptors and innovators," said Thayer Long, president, APTech. "The RED HOT Technology participants will have an additional degree of visibility and recognition. Literally providing them a way to stand out in the crowd."
Featuring publishing and printing technology, equipment or service that has come to market within the past 12 months, the RED HOT Technology Recognition Program highlights the "what's new" on the exhibit floor. All RED HOTs will be noted in the Event Guide, which will be printed and distributed onsite at PRINT 19. In addition, each recognized product will sport a highly visible RED HOT Technology marker and will be listed online and searchable within the event's online directory and planner.
Each of these technologies also may be eligible to win one of three RED HOT Vanguard Awards, based on its merit as a game-changer in the industry. The RED HOT Breakthrough Award recognizes products that build on existing technology to significantly advance its use; the RED HOT Collaboration Award recognizes innovative new products that result from a collaboration among different manufacturers; and the RED HOT Pioneer Award will be given to a product that is the first of its kind or entirely new to the industry.
"This program showcases the 'what's new' without judgment, and through the Vanguard Awards, recognizes technology that breaks new ground, opening new markets and business opportunities that the industry needs," said Long.
Interested exhibitors can find additional information about the RED HOT Technology program, as well as information on how to submit products for inclusion, at https://www.printtechnologies.org/PRINT19/exhibit/red-hot-technology-recognition-program/how-to-enter-for-red-hot/. The deadline to submit is July 26.