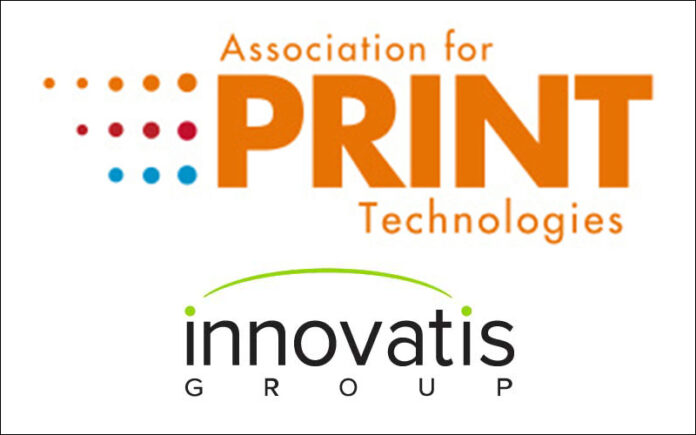 The Association for Print Technologies (APTech) has partnered with Innovatis Group, an association management company. APTech joins a client lineup of such industry leaders as Canon, Dell Technologies and VMware that also have joined forces with Innovatis Group.
Innovatis Group is an association management company that creates, manages and engages communities. Innovatis was founded in 2014 and has offices located in Chicago, Nashville and Washington, DC.
Thayer Long, board president of APTech, said he is excited for this new partnership and stated that the approach Innovatis Group takes to nurturing organizations is exactly what APTech needs right now. Innovatis Group has extensive experience in the print industry.
Eric Hawkinson, senior vice president of client management at Innovatis Group and former vice president of marketing for Canon Solutions America, understands the importance of the new partnership with APTech. He stated that this partnership not only solidifies Innovatis Group's presence in Washington, DC, but allows the company to be a part of advancing the goals and initiatives of the print industry, a $70 billion industry.
Deirdre Ryder, chair of APTech and CEO of VITS International, states that the APTech Board has been selectively looking for the right partner for some time and is thrilled about its future with Innovatis Group, noting that it will bring the right balance of industry knowledge and diversity of unique outside knowledge to build a powerful printing industry community.
The partnership between APTech and Innovatis Group will formally begin January 2021, starting the year with virtual events, community-driven content and the continued publication of LeadingPrint Magazine.
For more information, visit www.PRINTtechnologies.org and www.innovatisgroup.com.