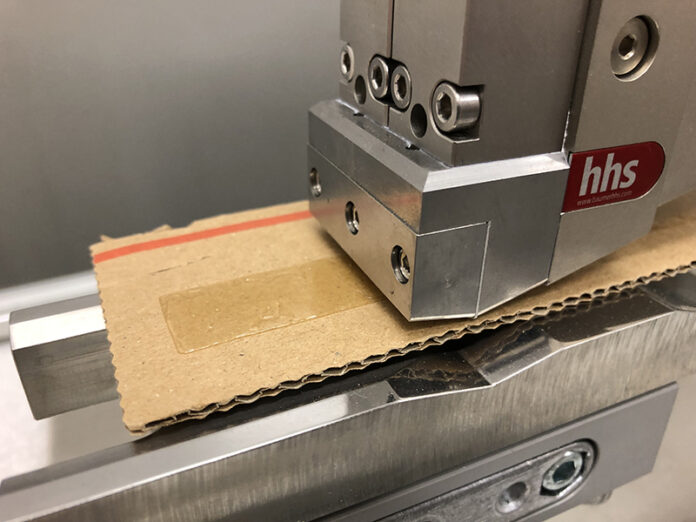 Baumer hhs, Dayton, Ohio, has launched its new hot melt system for e-commerce packaging. Designed to meet the growing demand for high-quality delivery boxes with pressure-sensitive adhesive closures, the turnkey system includes an energy-efficient melter, application head, controller, product guide and durable mount with precision settings.
The holt melt system has a high melt rate of≥100 kg/h with pressure-sensitive adhesives increases efficiency. A silicone strip applicator, supplied by Baumer hhs through its partner ENPRO, is integrated into the system and can be used to control it.
The new system also can be integrated with all Baumer hhs common controllers.
For more information, visit www.baumerhhs.com.