by Andy Hoffman, Phillips Graphic Finishing, LLC
We are quickly approaching the most wonderful time of the year – for mail, that is! In the week before Christmas, the US Postal Service processes and delivers nearly 2.5 billion pieces of First-Class Mail – including cards and lightweight packages – which is over 350 million per day. And for businesses, it's not for nothing. Direct mail is opened at a higher rate than online tactics, reaches audiences that digital can't and has a higher response rate, according to Who's Mailing What (WMW!)!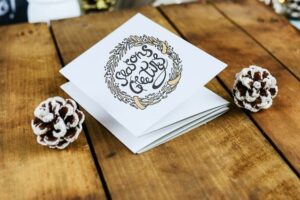 Direct mail is a great way to engage with customers and wow new prospects between Thanksgiving and the new year. Offer a discount, send a sample, deliver a thank you gift – there are a multitude of options – and the more eye-catching, the better. Phillips Graphic Finishing has the following tips for dressing up your holiday mailers so they surprise, delight and stand out in the mailbox crowd.
Say it with class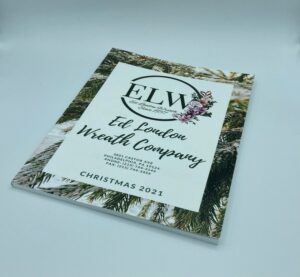 'Tis the season for foil stamping and embossing! From greeting cards to party decorations, the glittery metallic finish of foil can be a fun way to make a finished piece look fancy. Foil stamping transfers colorful foils to the front of a print design, while embossing imprints an image through the back of a print design. Die cutting is another favorite way to elevate a printed piece. Precise cuts can outline any shape or design to add a pop of texture or a delicate overlay.
Make it specialized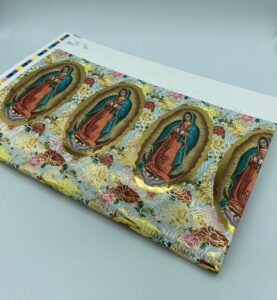 Consider custom printing a gift that is easy to mail and can include your company logo. Or take it up a notch with variable printing to customize for reach recipient. Calendars, notepads, and notebooks will come in handy while keeping your company top of mind. Wire-o and spiral binding allow users to flip through pages and turn them 360 degrees all year long without damaging the binding.
Focus on the season
Catalogs aren't just for toy companies anymore. With saddlestitching, you only need a minimum of 8 pages to create a special edition holiday book. The opportunities with this format are endless – print and mail an end of year newsletter, feature holiday sales on products and services, or make it a gift with holiday recipes or coloring pages.
Limited edition containers
Do you get giddy every year when Starbucks transitions from its iconic white paper cup to its quintessential red paper cup? You can do the same around the holidays, especially if your product often is given as a gift. We like to view packaging as the exterior of a product – the first, attention-grabbing impression that sets the expectation for what will be found inside.
When in doubt, add a sleeve
Keep your normal catalog, magazine, booklet or packaging, but add holiday flair with a sleeve or a belly band. The sleeve could include a holiday message, design or limited time offer. Paper banding guarantees engagement because recipients have to remove it in order to get to their mail.
Make the holidays extra special this year by spreading cheer through direct mail. Don't forget to design with a purpose that aligns with your company, include a strong call to action and start early to plan around print and shipping schedules.
To learn more, visit www.pgfinish.com.