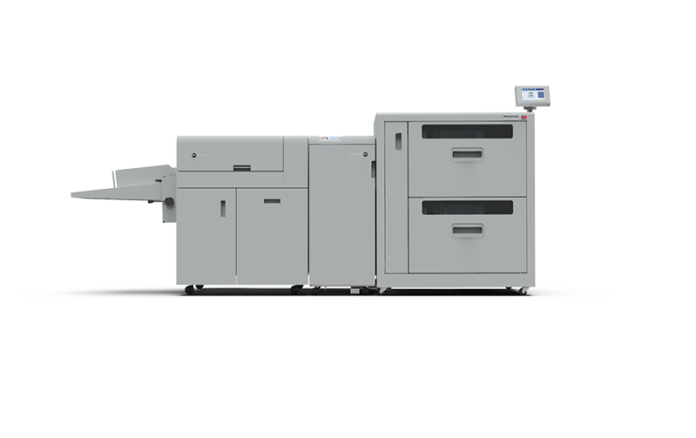 Lake Zurich, Illinois-based ACCO Brands Corporation, one of the world's largest designers, marketers and manufacturers of branded academic, consumer and business products, recently announced the launch of GBC® Nearline Punch and Bind, a key accessory that dramatically improves the end user's overall workflow from printing to finishing mechanically bound documents.
The Nearline Punch and Bind is composed of three units: a Plockmatic VFX Vacuum feeder, a GBC StreamPunch VFX and a GBC eWire VFX. The newly engineered feeder from the Plockmatic Group provides increased ease of use for the operator and enhanced feeding performance across a wider range of media. The GBC StreamPunch is a fully automated punching unit, is the first in the world to offer a "double punch" capability and utilizes various die sets with selectable pins, including crease and perforation dies. Lastly, the GBC eWire component is the first inline wire binding solution utilizing twin loop wire spools, which are available in three colors and six sizes.
"As a leader in inline technology, we have taken this proven technology and created a nearline solution that offers greater flexibility for any print production environment," said Jim Sawyer, senior director, sales and marketing North America. "With its small footprint and wide range of features, GBC's Nearline Punch and Bind is the perfect fit for every printing environment."
The Nearline Punch and Bind is available in the US and Canada. For more information about the Nearline Punch and Bind, visit https://www.gbc.com/binding/automated-solutions/nearline-solutions/.