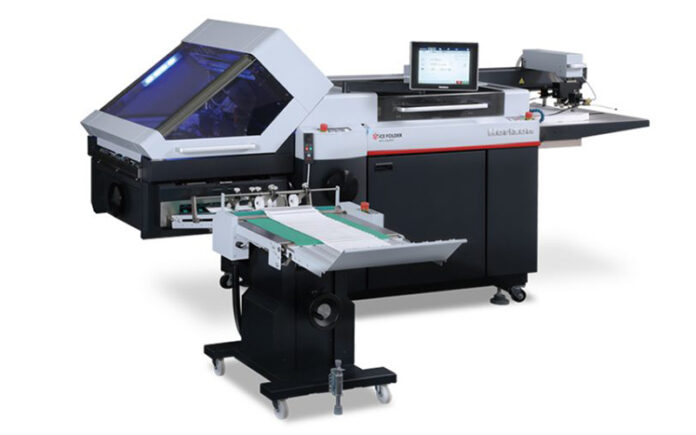 Standard Horizon, Andover, Massachusetts, has released a newly automated AFV-56K Folder as an addition to Horizon's popular line of folders.
The 6-buckle folder with integrated knife/buckle cross-folding contains 44 fully automated settings for improved efficiency, more operator-friendly production, and reduced waste and make-ready. It incorporates roller gaps and buckle plates that can be fine-tuned from a touchscreen control panel, as well as automated stop adjustment under the knife and trailer edge roller.
For more information, visit www.standardfinishing.com.