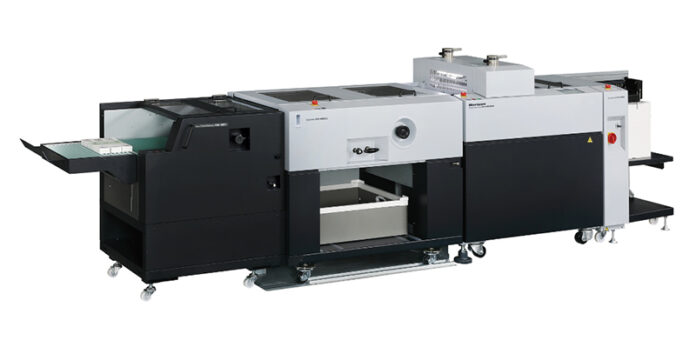 Standard Finishing Systems, Andover, Massachusetts, has announced an updated version of the RD-4055 die cutting solution: the Standard Horizon RD-N4055 Die Cutting System.
The new system combines a high-capacity feeder, a single- or dual-magnetic cylinder die cutter, a new separator and an optional card stacker for efficient, operator-friendly production.
As part of Standard Horizon's RD series of die cutters, the system can die cut, kiss-cut, emboss/deboss, crease/score, perforate, slit, hole punch and round corners in a single pass or in multiple combinations for a wide range of applications.
The RD-N4055 Die Cutting System supports sheet sizes up to 21.65" x 15.74" and as small as 3.15" x 1.969".
For more information, visit www.standardfinishing.com.