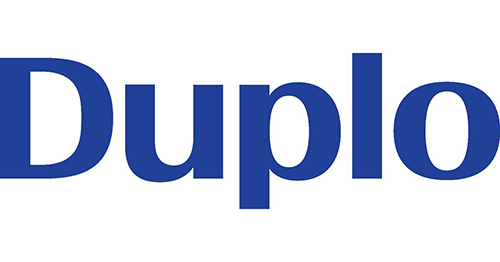 Duplo USA, Santa Ana, California, has announced upcoming events in June, including Amplify 2022.
At Amplify, June 14-16, at the Minneapolis Convention Center in Minneapolis, Minnesota, attendees will have the opportunity to see applications being created on demand with the Duplo DDC-810 Raised Spot UV Coater and DFL-500 Dry Coat/Foil/Laminator. The DocuCutter DPC-600 Digital Die Cutter, designed for B2 formats and thicker substrates, also will be on display.
On June 15, from 8:30-9:45 a.m., Jeff Bockelman, regional sales manager at Duplo USA, will present "The Bottleneck Eliminator: How to Build a Modern & Efficient Bindery Operation." The track will be followed by a panel discussion, "Latest Technologies and Options for Bookbinding" with Rick Salinas, president of Duplo USA, as a panelist.
Prior to that event, THRIVE, the PostNet Annual Convention, will take place June 2 at the Flamingo Las Vegas Hotel and Casino, Las Vegas, Nevada. Duplo will offer live demonstrations of automated finishing with the Duplo DC-618 Slitter/Cutter/Creaser. The DocuCutter DPC-2024 Digital Die Cutter, which combines its capability to support oversize B sheets with 24" vinyl cutting technology, also will be on the floor.
And at the IPMA Annual Educational Conference set for June 12-16 at the Buffalo Niagara Convention Center in Buffalo, New York, Duplo will showcase all-in-one finishing with the DC-618 Slitter/Cutter/Creaser and foiled embellishments with the DFL-500 Dry Coat/Foil/Laminator.