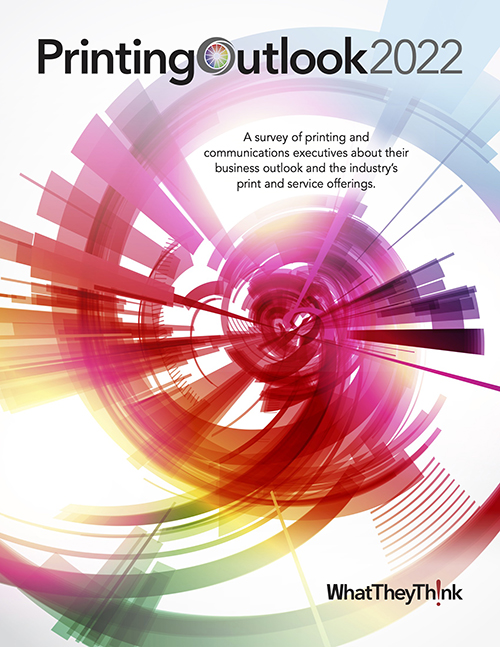 WhatTheyThink recently released its Printing Outlook 2022 report, which provides a detailed analysis of the latest WhatTheyThink Printing Business Conditions Survey, the latest industry economic data and macroeconomic trends, and the trends to look out for in 2022 and beyond.
The report also offers the latest government data on printing industry shipments, establishments, profits and employment, as well as the economy in general. It also includes an industry forecast to 2031, as well as some technology and cultural (and epidemiological) trends the industry should prepare itself for in 2022.
Print business owners may find the report essential for their planning in order to put the marketplace and strategic actions in realistic perspective. Industry suppliers will benefit from the insights into printer decision-making processes.
To learn more, visit https://whattheythink.com/.