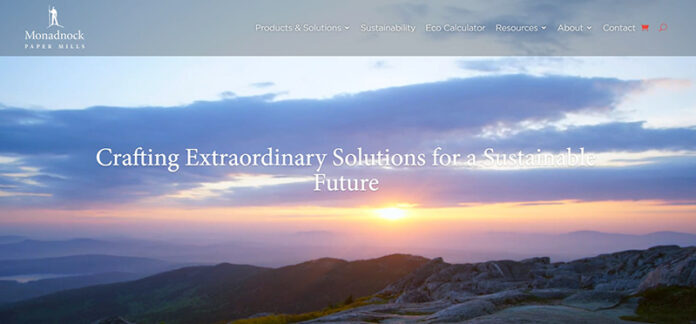 Bennington, New Hampshire-based Monadnock Paper Mills, Inc., the oldest continuously operating paper mill in the United States, has launched its new website at https://mpm.com, featuring enhanced searchability, online swatch book and sample ordering and new resources for designers and brands.
"With the growth of our network of brands, designers, printers, and distributors, we focused on designing a new website that would deliver a visitor experience that is as differentiated and quality-filled as our products themselves," said Lisa Berghaus, Monadnock Paper Mills' director of marketing communications, who spearheaded the six-month redesign and launch.
The enhanced designer resource section of the site features links to prominent design organizations, a glossary of printing and papermaking terms, convenient how-to printing tips and a showcase of designer work using the Company's papers and packaging materials.
For more information, visit https://mpm.com.