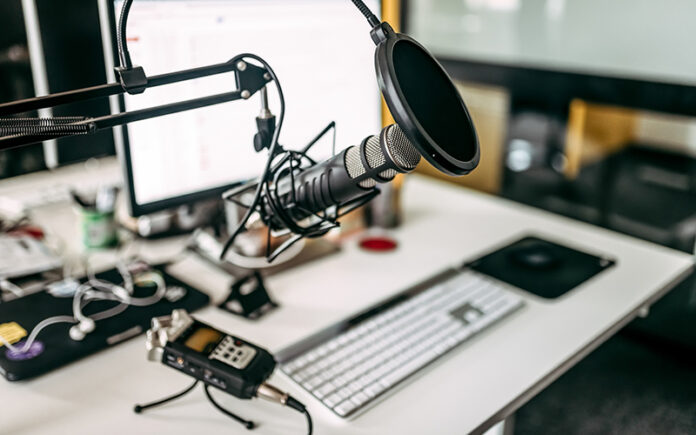 Editor's note: This article originally was published in Plastics Business magazine.
It's finally 2022, and you may have had resolutions written down since mid-December. A "new year, new me" mindset is popular for a reason. We, as humans, crave change. Deciding what parts about ourselves or our business we want to change is the easiest part, but how do we keep up the motivation once it gets hard? How do we create goals that are SMART? How do we keep inspired throughout the year to make the change? From tactical tips on how to create change in your business to daily inspiration to push through tough times, these podcasts make keeping resolutions and goals a little easier.
All It Takes Is a Goal by Jon Acuff
New York Times Bestselling author and speaker Jon Acuff explores the best tips, tricks and techniques to getting from where you are today to where you want to be tomorrow.
Recommended episodes:
ATG 54: 10 micro goals for massive results
ATG 44: It's YOUR life, so live it on purpose. My inspiring conversation with Tanya Dalton
ATG 28: How to take the awkward out of networking with Jordan Harbinger
Business Minds Coffee Chat by Jay Scherr
Business Consultant Jay Scherr interviews business leaders, entrepreneurs and other who use their work to change the world. The goal of the podcast is to share insights, inspire and deliver practical, meaningful and actionable content.
Recommended episodes:
83: Brett D. Scott | From Breakdown to Breakthrough
102: Bob Burg | Giving Exceptional Value
77: Todd Cherches | Get People to See What You're Saying
Motiv8 – The Motivation and Inspiration Podcast by daithiD
Motiv8 is a short daily podcast filled with motivation and inspiration from a variety of speakers. With each episode around 10 minutes long, this podcast provides the just the right amount of morning inspiration that you can finish on your drive to work or during your morning routine.
Recommended episodes:
Carrie Wilkerson: Balance is a Myth
James Lawrence: Doing the Hard Things
#009: Trajectory Vs Positioning
TED Business by TED
Host Modupe Akinola of Columbia Business School presents TED business. On the podcast, Akinola shares powerful TED Talks related to common issues in business. This includes learning how to land a promotion, setting SMART goals, undoing injustice at work and more. After each talk, a mini lesson is shared from Akinola on how to apply the ideas to your own life.
Recommended episodes:
How boredom can lead to your most brilliant ideas | Manoush Zamorodi
Encore: How to find the person who can help you get ahead at work | Carla Harris
Zigzag | 6. The Timeline
Conquering Chaos: A Show for Manufacturing Leaders by Parsable
World events and industry trends have made one thing clear – it's not whether you can adapt, it's how quickly you can adapt. The winners will drive change while the losers will be defined by it. Conquering Chaos is the show that connects you to real manufacturing leaders who are defining the future of manufacturing today.
Recommended episodes:
Supply Jane & Fifo: Getting Younger Generations Interested in
Supply Chain
You're Doing Continuous Improvement Wrong
People Solve Problems: An Interview w/ Jamie Flinchbaugh
2000 Books – Business Book Summaries
2000 Books summarizes the greatest business and self-help books out there. This podcast talks about books related to entrepreneurship, marketing, sales, business management, productivity, mental toughness, leadership skills, social skills, communication skills, success mindset, positive psychology and more. Not only that, but 2000 Books often features interviews with top authors.
Recommended episodes:
333 [Goal Achievement] Why you fail at goals again and again | Succeed – Heidi Grant Halvorson
326 [Productivity] 1 Key to Discipline your Mind | No BS Time Management for Entrepreneurs – Dan Kennedy
273 [Entrepreneurship] How to Build a Culture of Innovation | Interview with Author Erin Meyer – No Rules Rules: Netflix and the Culture of Reinvention