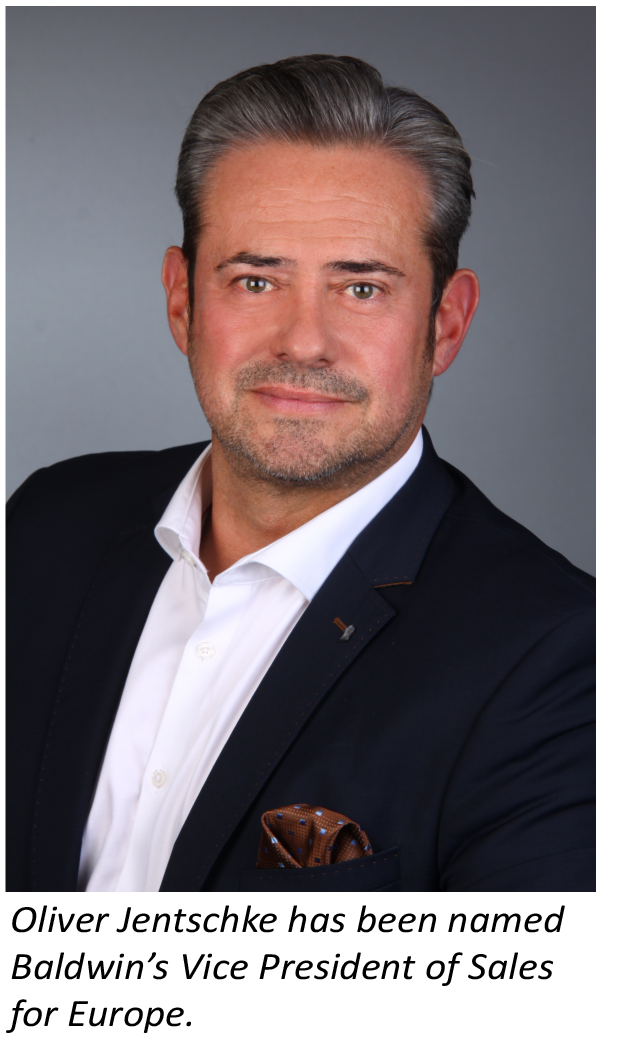 Baldwin Technology Company, Inc., has announced that Oliver Jentschke, an industrial engineer with a long track record as a customer-focused sales leader, has joined the organization as vice president of sales for Europe.
His experience leading and developing commercial teams, along with his results-driven approach and passion for enhancing the customer experience, will be instrumental as he builds and delivers Baldwin's print sales strategy across Europe.
Jentschke is a highly skilled commercial leader, most recently working for ratioparts GmbH (part of Arrowhead Engineered Products), where he was the sales director for Europe. Prior to that, Jentschke was the sales director for Oerlikon and ROFIN-LASAG AG. He also spent time as the business development manager for Rotoflex/Mark Andy Inc., where he and his sales team drove revenue growth and market expansion throughout Europe. Jentschke received an industrial engineering degree from the University of Cologne in Germany.
For more information, visit www.baldwintech.com.