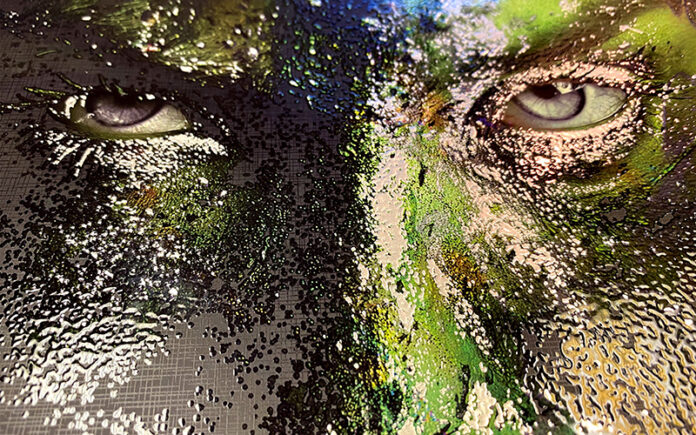 Amplify, the Print Finishing & Embellishment Event, a collaborative venture of the Association for PRINT Technologies (APTech) and the Foil & Specialty Effects Association (FSEA), will mark its debut June 14-16, 2022, at the Minneapolis Convention Center. The event invites print finishing professionals across the industry to register online now to enjoy the three-day tradeshow, immersive educational programming and pre-show events, including a Sustainability Summit.
Across the show floor, attendees will discover innovative product solutions throughout the entire finishing value chain essential to their business success. Amplify will connect the contributors in the print finishing cycle – from design and embellishment to binding and direct mail, including print finishers and binders, carton and label manufacturers, digital and offset printers, direct mail service providers, greeting card and invitation manufacturers, book and publication producers, creatives and brand owners.
According to APTech President Thayer Long: "Amplify will pack a big punch in the space of just three days. There will be something of interest for all attendees, whether it's the new technologies, the equipment demos, or the educational experiences, or the connections made on the show floor, this event heralds the return to business success for all."
Sponsors at the platinum level include Canon Solutions America, KURZ Transfer Products LP and Sakurai USA, Inc. Other sponsors include Baldwin/AMS Spectral UV, Duplo, Harris & Bruno International, Heidelberg, Scodix, Infinity Foils Incorporated/Universal Engraving-a UEI Group Company, Skandacor and more.
Specialty show floor areas will include the Technology Zone, where event attendees will experience live equipment demonstrations from companies including KAMA Foil Stamping/Embossing Press, Absolute Printing Equipment; Insignia Rotary Diecutter, Rollem; Kurz DM Liner Press, Kurz Transfer Products; Sakurai MS-102AX Cylinder Screen Press (with foil unit), Sakurai USA; SLEEKpro Digital Spot & Foil Finishing, Skandacor; and many more to be announced. The Mailing Pavilion is dedicated to mailing technology specialists and manufacturers who will be able to display and demonstrate their products and services.
Speakers will include Kevin Abergel, Taktiful; Trish Witkowski, Fold Factory; Leslie Groene, Groene Consulting; Kary Radestock, Hippo Premium Packaging; Jennifer Heathcote, GEW; Sabine Lenz, PaperSpecs; and Jeff Peterson, FSEA.
To register for Amplify, please visit: https://cvent.me/28rzon?rt=9jC7hstmeUudMqDQLwswSg. To learn more about the event, visit amplifyprint.org or email [email protected].