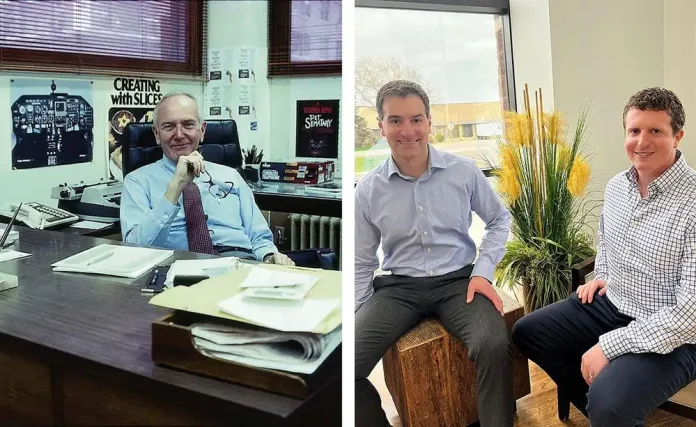 The third generation of the Dillon family has taken leadership of Meyers, a family-owned printing company based in Minneapolis, Minnesota. In 2018, the leadership team at Meyers began to lay the groundwork for a future succession of the third generation of the Dillon family.
Last year, the grandsons of late company founder Gerry Dillon took the reins at the company with Chris Dillon, Jr. moving into the role of chief executive officer and Michael Dillon being named chief revenue officer. They entered their positions with the goal of restructuring the business around sustainable packaging with modernized revenue generation processes. They then purchased controlling interest of the company early this year, furthering the transition to the third generation.
Meyers was founded in 1949 as a small print shop in Minneapolis that produced sheet-fed printed materials, eventually expanding into flexographic printing in the 1960s and continuing to grow its lithographic and flexographic businesses.
A major expansion in 1990 allowed the company to grow from serving primarily local clients to serving a roster of nationally and globally recognized brands. This expansion also created new opportunities for the business to design custom packaging and retail displays, print specialty labels, research and develop conductive ink solutions and more. Today, Meyers counts many Fortune 500 and other leading global businesses as longtime clients, including Hormel, Frito-Lay, Estée Lauder, Ulta Beauty, Saucony, Levi's, Microsoft and Target.
To learn more, visit www.meyers.com.