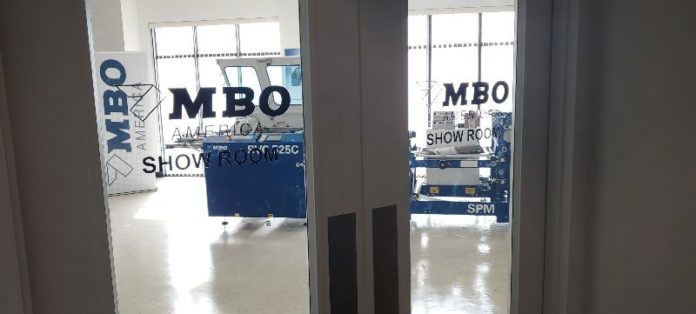 Postpress finishing solutions provider MBO, Marlton, New Jersey, is offering virtual demos to address the necessity for sales personnel to pause travel and to accommodate customers who cannot travel at this time.
MBO America is able to continue all normal operations. The New Jersey headquarters is open from 8 a.m. to 5 p.m. The main phone number is 609.267.2900.
The MBO America warehouse continues to fill its inventory and ship out all orders placed by 4:30 p.m. in 24 hours. To place a parts order, visit shop.mboamerica.com, email [email protected] or call 800.336.1164.
MBO's expert service team is located across the country and ready to help with any issues/downtime experienced by customers. To schedule a service visit, call 800.626.8810 or email [email protected].
To schedule a demo test in MBO's showroom or a virtual demo, contact a local sales manager:
National Sales Director
Josh Romberg
847.226.5691
[email protected]
Vice President of Sales – National Accounts & Marketing
Lance Martin
630.725.8740
[email protected]
Northeast Regional Sales Manager
Joe Forest
609.444.9757
[email protected]
Mid-Atlantic Regional Sales Manager
Paul Kuchta
410.370.9019
[email protected]
Midwest Regional Sales Manager
DeWaine Johnson
612.805.4100
[email protected]
South Regional Sales Manager
Pat Kendrick – South Regional Sales Manager
609.876.0420
[email protected]
West Regional Sales Manager
Keith Wheelis
832.335.0696
[email protected]